« Back to the Resume DirectoryPost Your Resume for FREE!
Cynthia Dunaj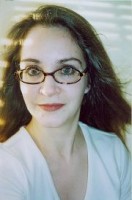 Resume Contents:
Connect with me:

Cynthia Dunaj

Cynthia Dunaj
Contact Information:
cmdunaj@yahoo.com
(773) 340-9064
About Me:
Civil litigation paralegal with over five years experience. Capable of handling advanced legal research and writing tasks, as well as discovery, from case inception through trial. Bachelorís degree and ABA approved paralegal certificate with honors.
Previous Experience:
Substantive contributions to legal team success:
Authored plaintiffís motion for summary judgment for liability in a wrongful death action; case settled for $775,000 just before trial.
Drafted reply brief that defeated defendantís motion to dismiss complaint as a nullity after over five years. ††
Researched case law and legal theory used in winning motion to vacate dismissal for untimely filing of physicianís report in medical malpractice case.
Numerous independently drafted routine motions granted.††
Work Samples:
Work Sample 1
Work Sample 2
Work Sample 3
Work Sample 4
Work Sample 5
Skills:
Adept in all aspects of litigation support including legal research, factual investigation, discovery, calendar and document management, trial preparation and assistance.
Draft, prepare and file a wide range of legal documents including pleadings, discovery, motions, appellate briefs and correspondence.
Extensive knowledge of substantive and procedural aspects of†civil litigation.
Education:
ABA-Approved Paralegal Certificate
Awards and honors: National Deanís List, GPA 3.86/4.0,Member of Phi Theta Kappa and Lambda Epsilon Chi Paralegal Honor Societies
Bachelor of Fine Arts Degree in Industrial Design
Continuing education seminars in Intellectual Property, Bankruptcy, E-Discovery, Trial Presentation, Trial Director, Summation, Concordance, CaseMap, LiveNote, and Sanction
†